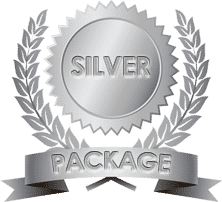 SILVER PACKAGE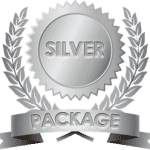 SILVER PACKAGE.
Professionally dressed, groomed & attired enthusiastic Host for the entire reception.
Up to 4 Hours of Service (Add additional 1 hour for $100.00).
Professional equipment including: speakers, speaker stands, 1 wireless microphone for toasts or speeches and DJ table.
Back-Up System On Hand.
Set-up and breakdown.
Music is provided during cocktail hour, dinner, and dancing etc.
Web based online music selection and preview tool.
All music provided will be clean radio edits.
Playlist tailored to your specifications and musical taste.
Back-Up DJ in case of an emergency.
UPGRADES FOR ADDITIONAL SERVICES  & EQUIPMENT.

Extra Hours: Silver and Gold Package $100.00 / 1 hour.Platinum Package $125.00/ 1 hour.
Additional 1 hour Photo Booth $100.00.
Additional 1 hour Photography $100.00.
Dance Lights:: $50.00 focused only on dance floor set of 4 on stands.
Moving head projection lights: $25.00 each.
Sub woofer speaker: $100.00 each.
Top Full Range speaker : $75.00 each.
Microphone : $25.00 each wireless or corded your choice.
Event music with /separate setup for outdoors or a different room: $200.00.
Up-Lighting: $100.00 for one set of 4 and $25.00 per additional light after your choice of color/s..
Photo Booth .
Photography.
Back drop with stand
WE ALSO OFFER CUSTOM BUILD PACKAGES TAILORED FOR ALL YOUR NEEDS.
CONTACT US FOR MORE INFO
J5PRODUCTIONS201@GMAIL.COM
201-892-7692